Hair Transplant Finance Options
How To Finance Hair Transplant Surgery

Hair Transplant cost is an important factor for anyone considering hair transplant surgery  options. Unfortunately, there is no simple, across-the-board answer for questions about hair transplantation pricing. The exact cost of a typical hair restoration procedure varies-sometimes significantly-from one hair loss patient to the next.
Factors affecting the cost of a hair transplantation procedure include:
Degree of current hair loss
Amount of replacement hair available on-hand
Your specific desired results
That being said, the best way to estimate the total cost of a hypothetical hair transplant is to first calculate the number of hair grafts required for your individual hair restoration procedure. It must also be taken into consideration that, depending on your desired results, more than one hair loss recovery procedure may be necessary.

DOWNLOAD OUR 10 REASONS Why you shouldn't delay your Hair Restoration Surgery.
 in hIn general, the more hair required for a procedure, the lower the total cost-per-graft. In other words, hair grafts are totaled with the caveat of a sort-of 'bulk discount. Although, 1000 replacement hairs equal twice as many as 500, the total cost will not actually double, as pricing is determined by graft-not individual strand.
The hands-down best way to get a comprehensive and accurate quote on a hair transplant procedure, for your individual situation, is to visit our state-of-the-art Hair Restoration Center in Houston. You'll receive a free consultation, which includes a thorough scalp and hair analysis, to establish which hair transplant procedure will best accomplish your specific goals and an approximation of how much replacement hair will be required.
Financing Options for Hair Transplant Procedures
Many former hair loss patients came into the Hair Restoration Center in Houston fearing that they would not be able to afford a hair transplant surgery, only to be pleasantly surprised by the flexibility of payment options PHRC offers. Numerous financing alternatives and payment plans are available, making hair restoration at PHRC today surprisingly affordable.
Financing options offer patients an expedient and feasible way to the results they want now without draining their savings or compromising long-term fiscal planning. Speaking with a PHRC financial counselor is all it takes to put your restoration goals on the fast track today!
American HealthCare Lending
Prosper Healthcare Lending is the premier financing company in the healthcare industry. With over $3 Billion borrowed and over 250,000 people empowered, this is a name and a program you can trust.
Here are some of the benefits you'll receive with a loan from Prosper Healthcare Lending:
Immediate decisions without affecting your credit!
Longer terms for lower monthly payments
No collateral required
No prepayment penalties
Fast & easy loan inquiry process
100% Confidential
Sources for Hair Restoration Financing

We offer financing options through what are called third-party credit agencies. What that means is that PHRC is not affiliated with these financial institutions and therefore unable to provide any recommendations regarding which agency a patient should choose. It's also important to note that PHRC does not benefit from any kickback or referral programs, based on any of our patients applying for and receiving financing via any of the available credit agencies nor their backing financial institutions.
Patients also need to know that submitting an online application for financing requires consent to PHRC's rules, regulations and policies regarding payment via third-party financing in addition to all rules, regulations and policies established by the third-party credit agency by which the application is approved. By completing and submitting an online financing application, patients also acknowledge that all terms of usage and privacy policies have been read and agreed to.
For more information on financing options, please contact us directly at [email protected] You can also apply for financing through our participating third-party credit agencies, by accessing our easy and convenient online application.
Opt for the Best in Hair Transplant Surgery in Houston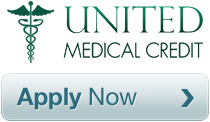 Remember, PHRC hair restoration is the only truly permanent hair transplant solution to hair loss. The likelihood of ever needing to replace transplanted hair is overwhelmingly low. With PHRC hair transplantation, your hair is once again yours – for the rest of your life.
Before mistakenly assuming that surgical hair transplant surgery is outside your budget and therefore not a practical option – before resorting to cheaper alternatives like toupees or topical treatments – come talk to us today and find out how easy realizing your dreams really can be.