Scalp Micropigmentation, Houston
A Nonsurgical Solution with Realistic Results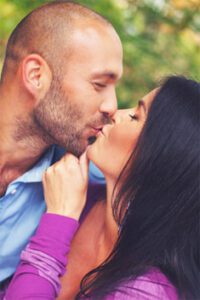 Tired of dealing with bald spots, excessive hair loss, or ever-thinning hair? The scalp micropigmentation is a procedure that eliminates the appearance of hair thinning or baldness. This is accomplished by the replication of the hair follicles in order to give the appearance of a full head of hair. Here at PHRC, we are proud to state that we are one of the top scalp micropigmentation clinics in Houston. With Dr. Puig's leading hair transplant knowledge and extensive hair loss recovery expertise in the field of hair restoration, you can entrust him to deliver stellar natural-looking results. If you are interested in seeing how scalp micropigmentation can give you the appearance of a full head of hair, schedule a free, no-obligation consultation with Dr. Puig and begin the journey to your full head of hair today!
Scalp micropigmentation is sometimes referred to as a "scalp tattoo". This is because the hair loss recovery procedure involves the use of a tattoo technique in which small dots of permanent ink are injected into the skin. The seamless, natural finish is the result of the illusion that the small dots create, hence, why the scalp micropigmentation procedure is perfect for those who have limited hair transplant donors or simply desire to replace any baldness with a natural, shaved look.

DOWNLOAD OUR 10 REASONS Why you shouldn't delay your Hair Restoration Surgery.
Here at Physicians Hair Restoration Houston, Dr. Puig performs the SMP procedure using only the most state-of-the-art equipment and skill unparalleled by any other hair transplant physician in Houston. When you come to PHRC, you are guaranteed a seamless process leading up to the scalp micropigmentation procedure and when it's over, results that will have your confidence soaring.
What to Expect from the Scalp Micropigmentation Treatment
The scalp micropigmentation treatment happens in stages. During your first stage, the consultation, Dr. Puig will examine your scalp and hair in order to lay the proper groundwork for the rest of the procedure. The second and third stages involve the actual hair loss procedure. First, Dr. Puig will draw out your hairline, and establish the area's you will have treated. Next, the actual scalp micopigmentation process will commence.
Once the hair loss procedure is over, the scalp may exhibit a bit of redness but this usually dies down after a few days.
Top Scalp Micropigmentation Physician in Houston
Dr. Puig is Houston's top hair transplant doctor and scalp micropigmentation physician. From patients battling male pattern baldness to those suffering from intense hair shedding, Dr. Puig has enacted individualized hair loss solutions that produce natural-looking results. Schedule a consultation with Dr. Puig completely free to get started on your scalp micropigmentation transformation today!