Dr. Carlos Puig – Houston Hair Transplant Specialist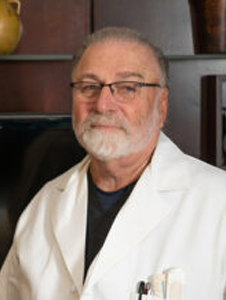 Dr. Puig, a Houston hair transplant specialist, is the founding Member of the International Society of Hair Transplant Surgery. He has had a special interest in Continuous Quality Improvement and the application of Six Sigma Principles to Hair Restoration Surgery for 48 years. He has studied with W. Edwards Deming and other authorities on this topic.
Over the years, Dr. Puig has trained many hair transplant surgeons in hair restoration surgery, both in his internationally recognized Fellowship Training Program and at medical seminars, workshops, and surgical demonstrations on a range of topics, including:
Female Hair Restoration
Complex Hair Transplant Case Management
Professional Marketing of Hair Transplantation
Professional Ethics
Emergency Preparedness in Hair Transplant Surgery Practice
Advanced Cardiac Life Support
Hair Restoration Surgery Office Design
Hair Restoration Surgery Team Management
Complication Management
Hair Transplant Fellowship Instructor Training

DOWNLOAD OUR 10 REASONS Why you shouldn't delay your Hair Restoration Surgery.
Given the Golden Follicle Award 2012, in recognition of a lifetime of professional contributions
Past President of the International Society of Hair Restoration Surgery (ISHRS)
Diplomate & Past President of the American Board of Hair Restoration Surgery
Fellow of the American Academy of Cosmetic Surgery
Fellow of the International Society of Hair Restoration Surgery
Served as chair of the Core Curriculum/Core Competency Committee ISHRS
Served as chair of the ISHRS Fellowship Training Committee

Completed the Guidelines for International Society of Hair Restoration
Surgery Fellowship Training Programs

Past Chair of the Surgery Task Force for Physician & Assistant Education
The ISHRS Delegate to the AMA House of Delegates.
---
Carlos J Puig DO FISHRS
Professional Curriculum Vitae
Education:
Rotating Internship: Walter Reed Army Medical Center 7/1972-6/1973
Doctor of Osteopathy: Chicago College of Osteopathic Medicine 9/1968-6/1972
BS Agriculture: University of Florida 9/1964-8/1968
High School: Miami Edison Senior High School 9/1960-6/1964
Medical Licensure:
HI, Il, TX
Certifications:
Diplomate, American Board of Hair Restoration Surgery 1997-2007
ABHRS Recertification 2007-present
Advanced Cardiac Life Support Instructor (AHA) 2002
ACLS Recertification 2014
Advanced Trauma Life Support Instructor (ACS) 1983
ATLS Recertification 2015
Pediatric Advanced Life Support 2015
Professional Organizations:
Fellow, International Society of Hair Restoration Surgery 2013-Present
Golden Follicle, Life Time Achievement Award, ISHRS 2012
Fellow, International Society of Hair Restoration Surgery 2013
American Academy of Cosmetic Surgery 1983-Present
American Society of Hair Restoration Surgery 1994-Present
International Society of Hair Restoration Surgery 1993-Present
American Board of Hair Restoration Surgery 1997- Present
American Hair Loss Council 1987-Present
American Osteopathic Association 1972-Present
Texas Osteopathic Association 1977-Present
American Medical Association 2003-Present
Professional Work:
Private Practice: Physicians Hair Restoration Center, Houston TX 4/2008-present
Program Director-PHRC Fellowship Training Program 4/2008-present
Hair Restoration Surgeon, Baylor Facial Plastic Surgery Center, Houston TX 5/2011-3/2015
Program Director-MHR Fellowship Training Program 1/2003-3/2008
Director of Medical Education – Medical Hair Restoration (MHR) 1/2003-3/2008
Associate Medical Director MHR 1/2003-3/2008
Medical Hair Restoration Staff Physician 1/2000-4/2008
Medical Director, Puig Medical Group & Cleveland Hair Clinics (Managing HRS Centers 6 locations, 7 physicians) 5/1976-6/1996
Activities:
Medical Advisor, American Hair Loss Council 2014-present
Past President of President of International Society of Hair Restoration Surgery 2012-2013
President of International Society of Hair Restoration Surgery (ISHRS) 2012-2013
Vice President, International Society of Hair Restoration Surgery (ISHRS) 2011-2012
ISHRS Delegate AMA House of Delegates 2010-present
Program Chair ISHRS Cowgirl Hair Loss Workshop 2010, 2013
ISHRS Delegate AMA SSS 2009-present
American Academy of Cosmetic Surgery, ASHRS Committeeman 2010-2012
Treasurer, International Society of Hair Restoration Surgery (ISHRS) 2009-2011
Member, Board of Governors, ISHRS 2006-2013
Chairman, ISHRS Task Force on Medical Education 2005-2007
Chairman, ISHRS Core Curriculum Committee 2005-2006
Chairman, ISHRS Fellowship Training Committee 2000-2006
Medical Advisory Mediceuticals Laboratories 2009-2013
President, American Board of Hair Restoration Surgery 2004-2005
Merck Medical Advisory Board, Propecia 2003-2007
Oral Board Coordinator, American Board of Hair Restoration Surgery 1997-2002
Advisory Board, World Society of Hair Restoration Surgery 1998-1999
Vice President, American Board of Hair Restoration Surgery 2002-2004
Treasurer, American Board of Hair Restoration Surgery 1996-2001
President, American Hair Loss Council 1996-1997
Faculty for WHS/ISHRS Live Surgery Workshops 1996-2014
Vice President, American Hair Loss Council 1995-1996
Advanced Cardiac Life Support Instructor (CHA) 1987-1990
Advanced Trauma Life Support Instructor, Assistant Course Director: Georgetown University 1983-1987
Professional Papers
Presented at Symposia for the AACS, ISHRS, AHLC, WHS, 1985-2015
Effect of PRP on Female Pattern Hair Loss
A Surgeons Approach to Hair Loss in Women
Ethical Responsibilities of Hair Restoration Surgeons
Long Term Treatment Planning in Hair Restoration Surgery
Mechanization of Hair Restoration Surgery, Moderator ISHRS
Effect of Hyaluronidase on Scalp Donor Area Wound Tension
Professional Ethics in Hair Restoration Surgery
Contemporary Hair Transplant Planning
Effect of Hyaluronidase on Scalp flaps
Contemporary Treatment of Female Pattern Hair Loss
Applying 6 Sigma Quality Assurance Techniques to HRS
Demonstration Teaching: Fellowship Instructor Training Workshop
ABHRS Oral Examination Orientation Workshop
Complications in HRS (Moderator)
Anesthesia in HRS (Moderator)
Methylene Blue to Assist in Translucent Hair Transplantation
Instrumentation in HRS (Moderator)
Contemporary Crown Hair Restoration Surgery
Slivering Board, a New Device for Tissue Dissection in HRS
Comparison of Hair Implanter Pen to Forceps Placement in Experienced Hands
ABHRS: Surgical Emergencies
Operating Room Ergonomics
Photographing Hair Replacement Surgery
Power Point Computer Workshop
Physicians Introduction to Non-Medical Hair Restoration
Internet Communications and Hair Replacement Surgery
Professional Ethics in Marketing & Physician Responsibility
Scalp Reductions & Crown Closure Flap Techniques
Iontophoretic Anesthesia in Hair Restoration Surgery
Incision Line Grafting
Patient Satisfaction Measuring Tools
The Application of CQI to a Medical Practice
Integrated Grafting Techniques to Sculpt Hairlines
Staff Development within an Office Surgery Practice
Complications Associated with Hair Restoration Surgery
Management of Life Threatening Emergencies in an Office Surgery Environment
Publications:
Section 1, Chapter 12, Long Term Strategic Planning in Hair Restoration Surgery, Hair Transplant 360, Lam 2013
Section 3, Chapter 34, Transitioning from a Private Practice to Corporate Practice in Hair Restoration Surgery, Hair Transplant 360, Lam 2013
Chapter 7F Emergency Interventions, Unger Shapiro Textbook, Hair Transplantation 2010
Chapter 7C Infection Control, Unger Shapiro Textbook, Hair Transplantation 2010
Core Competencies in Hair Restoration Surgery, Recommended by the the ISHRS Dermatologic Surgery Vol35(3):425-428 2009
Series on 6 Sigma Quality Techniques in Hair Restoration Surgery Hair Transplant Forum, Vol 17 No 5 & 6, Vol 18, 1 2007
Core Curriculum for Hair Restorations Surgery, Recommended by the ISHRS Jan 2006 Dermatologic Surgery, Vol 32 No 1 2006
Chapter 25: Haber Stough Textbook 2006
Chapter 7F: Unger Shapiro Textbook 2005
Chapter: Dow Stough Textbook 2000 *
Chapter: Walter Unger Textbook 1998 *
Chapter: Walter Unger Textbook 2000 *
A Professionally Positive Organization Hair Transplant Forum, Vol. 9 No. 2 1999
Mangubat Impulse Microtome: Additional Experience Dec. Hair Transplant Forum, Vol 8 No. 6 1998
Frechet Triple Flaps: Additional Experience Am. J. Cosmetic Surgery, Vol. 15 No. 1, Vol. 15 No. 1 1998
What Happened to Patient Advocacy? 1997
Hair Transplant Forum, Vol. 7 No. 4
Frechet Extender, the Experience of an Additional 80 Cases, 1996
Amer. J. Cosmetic Surgery, Vol. 13 No. 2
Hairline Sculpting with Integrated Line grafting and Single 1995
Hair Grafting Techniques, Amer. J. Cosmetic Surg, Vol. 12 No. 4
American Hair Loss Council, a Growing Organization for a 1994
Growing Industry. Hair Transplant Forum. Vol. 4 No. 3
Scalp Reduction: The Key to Optimizing Donor Area, 1994
Experience with the Frechet Extender.
Hair Transplant Forum. Vol. 4 No. 1
Professional Marketing.. Hair Transplant Forum. Vol. 3 No. 6 1993
Hairline with Ridge Lines. Hair Transplant Forum. Vol. 3 No. 4 1993
Iontophoretic Anesthesia in Hair Transplantation. 1993
International J. of Aesthetic and Restorative Surgery. Vol. 1 No. 1
Planned Decompression. Hair Transplant Forum. Vol. 2 No. 3 1992
Clinical Application of Soft Tissue Expansion in the Treatment 1991
of Scar Alopecia in Preschool Children. Am. J. Cosmetic Surgery
New Instrumentation for Scalp Reduction. J. Derm. Surg. Oncol. Vol. 12 No. 7 1986
Hair Transplantation for Congenital Alopecia. J. Amer. Osteo Assn. 1979